We Want You!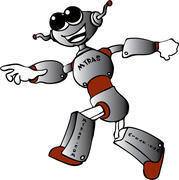 We're a robotics / makers / technology group in Nashville. Check out our monthly meetings at the Adventure Science Center.
Newbies, gearheads & everyone in between are welcome. Most meetings are show and tell format but we always welcome anyone wanting to give a specific presentation. Let us know if you'd like to present!
***NOTE: When attending meetings, please sign in and get an arm band from a small table as you enter enter the Science Center.
Feel free to contact us if you have any questions.
See you there!