August 20th Meeting Notes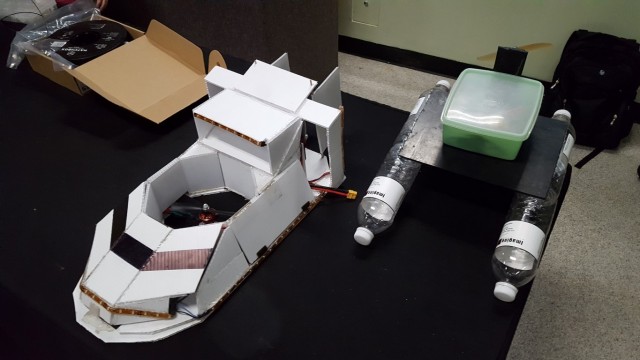 ASC freebies! - The Adventure Science Center had received some returned toys that were defective in some way. They allowed us to take any items for our projects during our meeting. They also gave us bottled water during the meeting. Thank you ASC!
Dragon Con (September 2nd) Labor Day Weekend. Good Robotics Tract. Also Robot Battles that Sat and Sunday. There will be many builders.

Robot Battles GMX (October 28th) Halloween Weekend. More than likely the robot battles will be on the 30th. Antweight and Beetleweight. Start getting those fighting robots built. We need your help!


Audio/Visual - We just have to have solid, reliable video to a projector and be able to record each individual fight. Patrick has a projector and a go pro. What we will need is something to project on. Also, someone needs to follow up to edit and post the video after the event.
Logistics - We will need for volunteers for setup and break down.

Nashville Mini Maker Faire (September 17th) We need your help!


Participants: We need as many people as possible to show off their projects. Doesn't matter if they are finished or not.
Canopies: We need someone a 10' x 10' canopy for the event. Our booth space is 10' x 50' and the science center is loaning us a 10' x 20', Patrick and Steve have a 10'x10' each.
Robot Battles Demo: We need builders to demo at Maker Faire! We need at least 4 ant-weights (1pound) for the event.

​September Meeting - The September meeting coincides with Nashville Mini Maker Faire and therefore, our participation at the Maker Faire is our meeting for next month.

Workshops: Starting Oct Quincy we be doing Fusion 360 workshops

.



Show & Tell
Ian demonstrated two prototype projects he is working on - a remote control hovercraft and a homemade pontoon boat. The hovercraft he brought was his 5th design.

​Zak brought and demonstrated his in progress battle bot. It uses a spinning blade weapon and they plan to take it to GMX.

Monty brought in his newly sanded and painted full scale BB-8 "head" for demonstration. He also talked about the manual effort involved in finishing a PLA 3D printed part due to the problems with sanding PLA using tools that heat up the parts.
​Quincy showed an update video on his MPCNC project. His video showed his device milling a Tennessee 'T'.
Related Posts